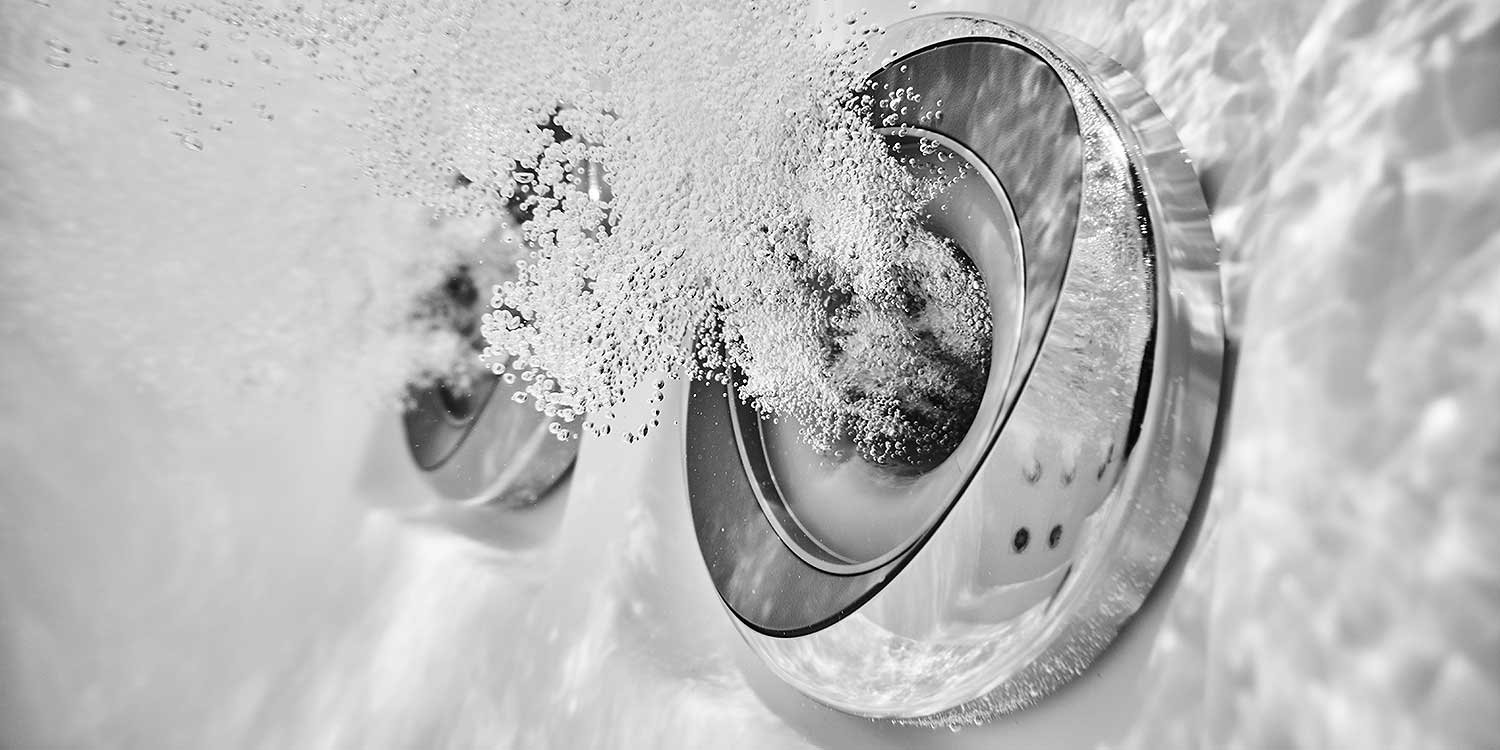 water so clear
you'll want to touch it, you'll need to feel it!
gecko's in.clear bromine based water sanitization for spas and hot tubs
From Gecko Alliance, the maker of the most advanced electronic controls, spa systems and accessories for the spa industry comes in.clear, the most efficient, reliable and safest bromine based water sanitization system ever offered to spa owners. In.clear keeps water so clear, you'll want to touch it, you'll need to feel it!
in.clear generates and releases bromine into the water to eliminate microbiological contaminants such as waterborne bacteria, algae, and organic matter given off by spa bathers for a relaxing and enjoyable bathing experience every time the spa is used.
clear, clean and soft water every time you use your spa
Get clear water every day with Gecko Alliance's in.clear
It allows the programming of personal settings and adjustment of bromine levels right from your spa's main keypad, on Gecko driven spa models, or on its dedicated keypad when installed as a standalone unit. Once set, in.clear will consistently generate bromine based on your selection. You'll get clear, clean and soft water every time you use your spa and you will never need to add any other harsh chemicals to the water of your spa.
Even if your schedule keeps you away for weeks, you are sure to enjoy a clear, clean and soft spa water experience when you return.
Virtually maintenance free, Gecko's in.clear is very easy to install and to use.
Constant sanitization!
With the in.clear, even if your schedule takes you away from your hot tub for weeks, you'll still enjoy a clean and clear spa when you return. While you're away the system will continue to generate the perfect amount of bromine, based on the setting you select.
Free of harsh chemicals!
You don't need to wonder what chemicals to add, in.clear generates the proper amount of bromine for your spa. And since bromine is more efficient at a wider range of pH levels and at much higher temperatures than chlorine, your spa will be crystal clear and ready to use, without any other products.
Low maintenance!
After the simple start-up procedure is done, you'll be ready to enjoy the in.clear treated water of your spa. So fill your spa with water, add the convenient BromiCharge™ and let in.clear takes care of producing bromine sanitizer. Adjustments to the bromine level are made right at the keypad.
in.clear is available standard, or as an option, on gecko driven spa models or as a standalone unit
Standalone versions of in.clear come with an easy to use dedicated keypad.
The heart of the system is the in.clear cell designed to produce bromine.
in.clear converts BromiCharge™ sodium and releases free bromine in spa water
in.clear compatibility
in.clear is made for the following Gecko Alliance's control systems
Control in.clear directly from your spa keypad
With Gecko's in.k1000 and in.k800, in.clear is controlled from the main keypad of the spa system
Distinctly blue since 2001!
the true color of Gecko Alliance's control systems and accessories for spas
GECKO ALLIANCE GROUP
450 des Canetons, Québec, QC, Canada, G2E 5W6, 418 872-4411
©2018 Gecko Alliance Marketing Services